Development approved during Van Alstyne P&Z meeting
Posted by Jason Northcutt on Friday, January 24, 2020 at 7:55 PM
By Jason Northcutt / January 24, 2020
Comment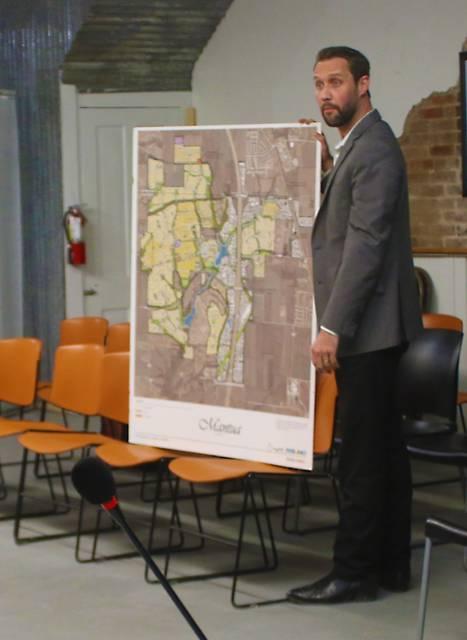 Reposted From the Van Lastyne Journal
-------------------
By Mary Jane Farmer
For the Van Alstyne Leader
The Van Alstyne Planning & Zoning Commission met Jan. 15 to a short and informative agenda.
A public hearing was first on the agenda, regarding the request for approval of a final plat for The Hills of Lone Star's Northgate, situated about two miles west of U.S. Highway 75 and bordered by Collin County CR 179, Maple Street, CR 220 and Burke. It is in Van Alstyne's extra-territorial jurisdiction and owned by C. Kent Adams of Celina.
The P&Z Board unanimously approved the requests of a final plat and replatting for this property.
Michael Hanschen, with Risland U.S. Holdings LLC, obtained unanimous approval to go ahead with development of 37.39 acres in Mantua Point.
The overall subdivision is in both Collin and Grayson counties, with this portion being bordered by Cartwright Road, Collin McKinney Parkway, Collin County Road 222 and Eagle Point Road.
Hanschen said that these residential lots will be a mix of 45-foot, 55-foot and 65-foot front lines, with the smaller lots being garden-style homes.
They will be in compliance with Van Alstyne requirements using 75 percent masonry, and, Hanschen said, will be serviced by septic tanks.
The company has already planted numerous trees in the area and plan to have a total of 12,000 new trees planted before completion. They expect the first model home to be ready by late summer. This request received unanimous approval.
Hanschen provided information, with graphics, to the P&Z Board on the proposed Mantua Amenity Center.
This will have a swimming pool with a separate splash pad and play area for the younger set, cabanas, an outdoor restaurant, a bathhouse separate from the major structure, and parking with a loop driveway for easy departure.
The primary building will be farm style, in keeping with Mantua's original character.
This item was on the agenda for informational purposes only and required no motions or votes.
-------------------------------------------
Photo by Mary Jane Farmer