PIDS! What's That?
Posted by Jason Northcutt on Wednesday, February 23, 2022 at 10:49 AM
By Jason Northcutt / February 23, 2022
Comment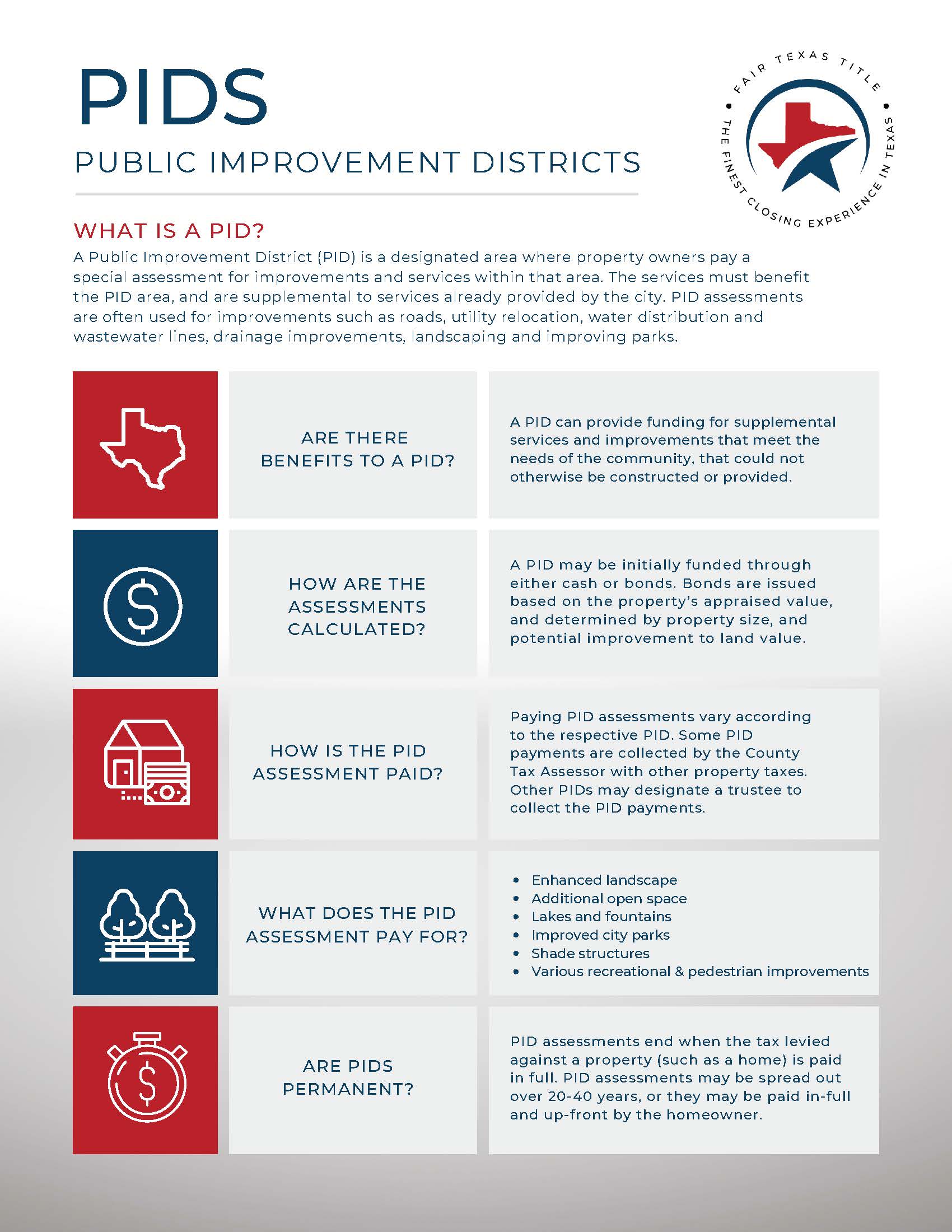 So what is a PID? How does it relate to me and the home that I live in our purchasing? Well, PID stands for Planned Improvement District. A PID basically enables any city to levy and collect special assessments on property that is within the city or within its Extraterritorial Jurisdiction (ETJ). But you are still asking how that relates to me. Well when PIDS are created, they create an additional tax that is part of your annual property tax. This tax can and will impact your monthly payment! They are usually paid over a 20 to 40 year period or until the levy is paid... this tax can also be paid in full by the home owner.
You are still thinking ... but was does a PID do? Great question! So when a new subdivision is built, like Mustangs Lake in Celina or Creeks of Legacy in Prosper, they may not have all the infrastructure (think water, roads, sidewalks, etc) and in order to get those items, the PID is created. The PID is also used to help with enhanced landscape, lakes and fountains, parks, etc!
So just remember that when you are buying a home, new or preowned, check to make certain you know what taxes are part of your annual property tax. As well, make certain your REALTOR® and favorite title company, like Fair Texas Title, are aware!